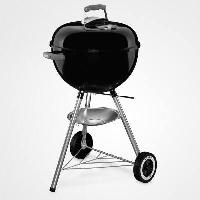 Target just marked the 18" kettle down to $26.70 at several Maryland stores. This price is as good as it gets.
Link for reference: https://www.target.com/p/weber-18…A-13034657
Brickseek: https://brickseek.com/target-inve…09-07-0402
You might also want to check the price on Kimgsford charcoal while you're there. I only saw 33% off, but you may find better.
Happy hunting!