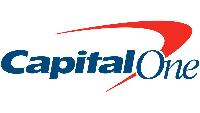 Add someone to your Quicksilver account and earn $100 (Only CapitalOne Card Holders)
Not sure if its only for targeted users!
https://www.capitalone.com/
Add. Spend. Earn.
Give a loved one their own Quicksilver card and you could unlock a
$100 statement credit.
Once you activate your offer, add someone in your household to your Quicksilver account and earn $100 after they spend their first $1,000 by January 8th, 2021, on your account ending in XXXX. There's no extra cost or application, only benefits for both of you.
They'll make purchases on their own secure card, which you can lock or unlock at any time.*
You'll earn rewards on every dollar they spend, maximizing your rewards.
You'll share an account, so you can easily oversee everyone's spending in one place.
They can make payments, so you have more support managing finances when you want it.
Your users' combined spending counts toward the statement credit, and you can earn one statement credit per account.
Additional users can be significant others, children or anyone you trust. Take a minute to add one today and make the most of your Quicksilver benefits.