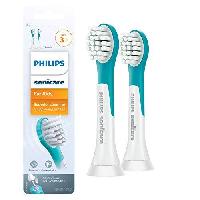 Philips Sonicare for Kids 3+ Genuine Replacement Toothbrush Heads – $13.95 (or $13.25 w/ S&S) Link
I bought the toothbrush 2-pack at Costco in 2020, and had set an alert on these. It has been this price twice this year, but only cheaper in 2018 at $10, and only hit $19 in 2019 and 2020.
Hope this helps someone!