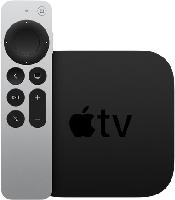 This deal requires a little bit of work, but might be helpful if you are someone who frequently shops at Target and also makes digital purchases with Apple.
STEP 1 (Today through 11/27) Sale Information
Go into your local Target store and purchase 2x $100 Apple gift cards (There is a limit of 1 gift card online, so you must go in person). You'll receive $30 worth of Target gift cards with this transaction. This can be even slicker if you have a Red Card (extra 5% off) and/or the Target circle offer for extra gift cards when you spend $100 in two transactions (that offer expires today for me).
STEP 2 (11/26 – 11/29) Sale Information
Use the two Apple gift cards to purchase an AppleTV 4K 32GB for $179.99 directly from Apple's website starting on 11/26. You'll receive a $50 Apple gift card with your purchase.
At the end of the day, you'll have an Apple TV 4K, a $30 Target gift card and at least $50 in Apple gift card funds depending on your tax situation.