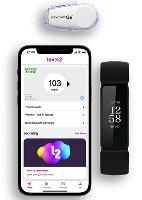 United Healthcare through Level 2 offers free Dexcom G6 CGM system/meters and a free Fitbit Inspire 2 to those with type II diabetes. Insulin is NOT required. All you have to do is call the number and/or fill out the form and inform them you have been diagnosed with type II diabetes and would like to enroll. Having United Healthcare is required. You do need to use their Level2 Dexcom Zone tile app on your compatible phone.
Level 2 Program:
https://mylevel2.com/
Compatible Phones:
https://www.dexcom.com/compatibil…e-cgm-tile
Why is this a deal? Because many insurance companies require prescribed insulin before covering CGM meters. Most are left to pay out of pocket. A month of Dexcom sensors runs $449 and you have to buy a $299 transmitter every 3 months besides the sensors. You can go with a FreeStyle Libre 2 CGM meter, they can be found for around $70 a month if you use GoodRX. Many like like that system better. Dexcom prices can be found here:
https://www.diabeticwarehouse.org…e?q=dexcom
What is a CGM? They are small device that sticks on your skin for 10-14 days, with a small probe that sits under skin and continuously measures your glucose levels.
Bonus: United Healthcare is giving extra incentives depending on your plan. One is a $750 yearly deductible credit for wearing the meter for 20 days a year. The other is $0 covered co-pays, drugs, etc. You have to ask them which incentives you qualify for. From what I understand they do not stack.