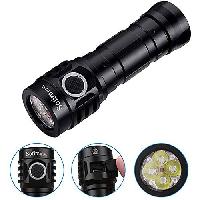 $30.07 ($46.99 – $9.4 – $7.52) with Prime membership and 20% coupon. (5% more with Amazon Prime Rewards Visa).
Only for 6500K version.
4x SST20, Anduril 2 UI, 21700 battery (not sure about capacity, Sofirn website hinting at 4000 mah for Anduril 2 version).
Review was decent, although quality seems to get worst recently. I still take the chance for this price.
Sofirn website is also selling the same IF25a (ship from US) for $31.25 – $32.22 (cheaper with their coupon). Worth consider buying direct if also buying other flashlights together. But I stick with Amazon for their easy return policy.
https://www.amazon.com/Rechargeab…FDYBJ?th=1
Enjoys!