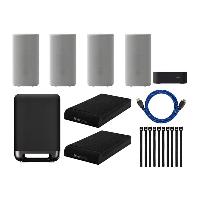 https://reverb.com/item/59711038-…le-5-items
Standard price is $2700 for this combo.
Since it's release, I have not seen this system with the 300W sub for less than $2200.
The next best price currently is from the same seller on Amazon for $2098.
Reverb.com has purchase protection and guarantees that all brand new items are from authorized resellers and have full manufacturer warranty and free returns within 30 days of purchase.