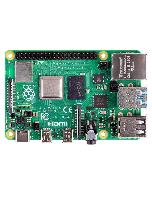 If you're looking for a Raspberry Pi, MakerBright has various models available singly at MSRP plus shipping. Limit 1.
Doesn't look like there are any 2GB or 4GB available right now.
EDIT: Shipping looks a bit high but the base option is Priority Mail so delivery should be 1-3 days after shipment.