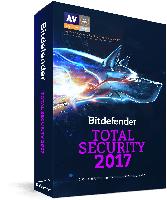 https://myaccount.bitdefender.com…eeDownload
Here's a 3-month extended trial of Bitdefender's internet security (firewall and antivirus) software. It's usually only available on a 30-day trial basis. Available for Windows, Mac, and Android devices. It performs similarly to Norton, Mcafee, Kaspersk, etc.
* This trial subscription cannot be used to extend any other active subscription you have. Trials are for new users only.