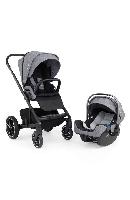 This is the lowest price ever for this set. It is one of the top traveler systems that will rarely goes on sale since it is not being sold by big retailers (e.g. babies'R'us and buy buy baby) and there is no competition on the small baby boutique stores.
You are basically getting a Pipa for $75!
Link
public sale July 21 – August 6.