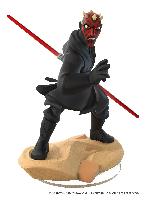 I saw that this previous front page deal is back:
I wanted to make a second order so I opened an Incognito window in Chrome and when I navigated to their website noticed that it was different. When you open in chrome and navigate to the site using HTTPS it's a different website. When trying to navigate to the HTTPS from my main Chrome window it just redirects me to the HTTP one (there seems to be a cookie that they use to redirect you).
The interesting part is that the way that the deal is calculated on each site is different. On the HTTPS site it uses the original price rather than the sale price to determine if items are the same price or not . So for instance if you add Darth Maul ($3.99) to your cart and then add Darth Vader ($14.99) then your subtotal is $3.99. This is because it detects that both Vader and Maul had the same original price ($14.99) and so it sets the price for Vader to $0. Note however that it depends on the order that you add them, if you add Vader to your cart first then Maul ends up at $0 and your total would be $14.99.
Free in store pickup where available, free shipping at $29, otherwise it's $5.99 shipping.
Edit: I put the link to the HTTPS website as the Deal URL but it appears the SlickDeals incorrectly is redirecting you to the HTTP site. You'll need to open an Incognito window and then go to https://www.toysrus.com/ and search for Disney Infinity.