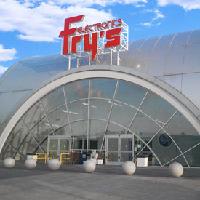 9/22/17 Friday only
HyperGear 16000mAh Dual USB Portable Battery Pack with Digital Battery Indicator
Promocode is emailed for email Frys subscribers. [I hear that they email the promocode for the new sign-ups also.]
Product details http://www.frys.com/product/9084937
•High-Capacity
•2.4A Maximum Output
•Dual USB Charging
•Smart Chip Technology
•2A Rapid-Recharge
•Digital LED Battery Indicator
•Sleek, Lightweight & Compact
•Recharge with the included cable or a certified 3rd party cable (MFi) as standard chargers may charge too slowly and cause overheating
Online orders: free shipping for orders over $49.