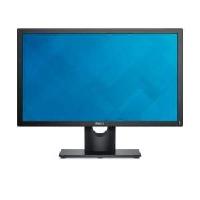 Dell Outlet is currently having a sale on Monitors. This also applies to the Dell S2716DG and S2716DGR (one is just retail model, thus the R). Note: Dell Outlet monitors only come with a 90 day warranty. I have had good luck with them in the past, and they appeared brand new.
http://outlet.us.dell.com/ARBOnli…dfh&~ck=mn
Have to do a search for the monitor specifically, can't directly link. Certain Cash Back sites may offer additional bonuses like 2% CB as well
Price: 439.00
Use Coupon code: 13Omonit
Total will be: $381.93
There may be tax/shipping for some users.
2560 x 1440 resolution with 16:9 aspect ratio
Delivers stunning high-definition visuals.
Ultrafast 1 ms response time
Allows pixels to change colors quickly to avoid streaking, blurring and ghosting in fast-moving scenes and video games.
144Hz refresh rate
This monitor delivers greater visual fluidity and awesome graphics no matter how quickly the in-game action unfolds.
27" widescreen flat-panel LED monitor
Provides a large viewing area and clear images.
G-SYNC technology for smooth gameplay
NVIDIA G-SYNC synchronizes the refresh rates between the GPU and display, eliminating screen tearing and minimizing display stutter and input lag.
HDMI and DisplayPort inputs
Allow you to set up DVD players and other AV sources for a clear, high-quality audio and video signal.
170° horizontal and 160° vertical viewing angles
Ensure a clear view of the monitor from multiple vantage points.
1,000:1 contrast ratio
Provides a high number of shades between black and white. This range enables accurate color reproduction when displaying images with extreme differences between light and dark for excellent picture quality.
350 cd/m² brightness
Offers an enhanced view, even in low lighting.