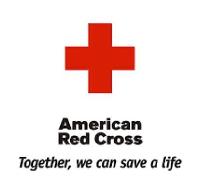 Smoke Alarms Save Lives
Register to get your FREE smoke alarm today
Schedule an Appointment – Michigan Region
Please fill out the form at website below and we'll contact you asap. We will do our best to schedule an appointment during your preferred time frame, but may need to request an alternative time or day if it cannot be accommodated.
http://www.redcross.org/local/mic…moke-alarm
Disclaimer
1. The Red Cross and its Home Fire Campaign partners will install a limited number of free smoke alarms in all homes requesting assistance. We encourage everyone to sign up for these free installations, particularly those who cannot afford to purchase smoke alarms or individuals who are physically unable to install a smoke alarm.
2. The Red Cross installs a limited number of specialized bedside alarms for individuals who are deaf or hard-of-hearing.
3. A number of organizations are partnering with the Red Cross to accomplish the goals of our Home Fire Campaign. Depending on where you live and other factors, it is possible that we will forward your request to one of our partner organizations so they can contact you to set up an appointment.
4. The Michigan Region provides installation services in Michigan only. If you live outside of this area and would like to identify your local region office, please visit RedCross.org (or call 1-800-REDCROSS).
5. If you are able to purchase and install your own smoke alarm, but would like information on home fire safety and smoke alarm installation, please visit redcross.org/homefire.
Other MusicLoverDetroit's Deals
Cedar Point Amusement Park – 2018 Season – Free & Discount Tickets

Donate Pint of Blood And Receive FREE ?????? Thread – 2018 Season – Gift Cards, Movies, Beer, Concerts, Meals, Amusement Parks, Oil Changes, Collectibles, Trips, Cars + More!