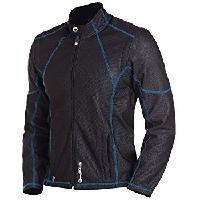 Cycle Gear through Amazon is having a big sale on their FREEZE-OUT gear with free shipping for orders $49 and more. I bought the gilet jacket and long johns during a sale a few years ago with higher prices than these and I highly love the products.
Note: In order to qualify for free shipping, you have to order $49+ worth of Cycle Gear items (Amazon items do not count toward the total).
By the way, those MSRPs are for real. When not on sale, Cycle Gear actually charges full MSRP for this stuff (although I wouldn't recommend paying that – it's good, but it's not that good).
Once again, all of the items will list shipping $7.45 and up, but it goes free if you have $49 worth of Cycle Gear stuff in your cart (doesn't all need to be FREEZE-OUT).
Edit: The sale works at Cycle Gear's website, too, but if you buy through Slickdeals' Amazon link, you support Slickdeals – something we all should love to do! I love you, Slickdeals!