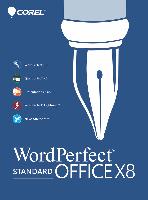 Hi to all…
Just want to let everyone that I brought a copy from this seller last week and it worked in my end. I do like the program since WordPecfect X6. Great program in my book. So I am just letting people know about this deal.
Savings vs Amazon is around $148.00
BestBuy is around $135.00
Below is the link.
https://www.ebay.com/itm/Corel-Wo…SwBkRaINB0
Happy shopping!