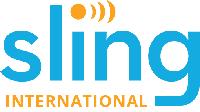 SlingTV International is offering $45 for 3 Months Prepaid on Hindi, Punjabi, Urdu, Arabic, Brazilian Channels for new users.
To redeem:
Visit the appropriate language landing page:
- Hindi
- Punjabi
- Urdu
- Arabic
- Brazillian
Select 3-Months 40% Off Limited-Time Offer
Click Get This Deal Now
Create your account
Choose your TV Package and any optional add-ons
Enter Payment Information and Click Finish & Submit
Note: You will be charged $25/month ($30/month for Urdu) after the 3 months are up. You can cancel before the renewal starts.