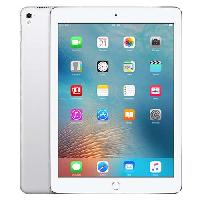 Saw this in today's email from TD.
http://www.tigerdirect.com/applic…y=13989839
This is the 2016 model iPad Pro (9.7") with 256 GB of storage and it's the Wi-Fi + 4G/LTE Cellular model. New, from what I can tell.
Model MLQ72LL/A
All iPad w/cellular models are sold unlocked regardless of carrier. I bought the same thing (but with only 32GB) which was SKU'ed for Verizon Wireless (and it came with a Verizon SMI) and was able to put in a T-Mobile SIM and worked without any issues.