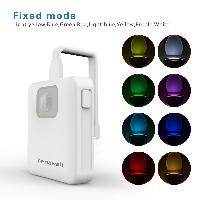 https://www.amazon.com/gp/product/B01N1WQ54C
Decided to finally try these out, might improve my aim at night
Original Price: $14.99
Sale Price: $6.90
Coupon Code: 6AA47ST8
These practical toilet bowl illuminating lights allow you to choose among 8 striking colors! Pick the light yellow, blue, green, red, light blue, yellow, purple or white one according to your preferences! What is more, you can also choose 2 different colors at the same time.
These toilet seat night led lights are cost effective! The low voltage and the 3 AAA batteries it works on will help you save money and energy alike!
Apart from being the perfect choice for your bathroom, these motion activated led night lights can be used in many different ways too! Place them in your closet, by the stairs, in a corridor and in any place you like. No more shady corners in your house!