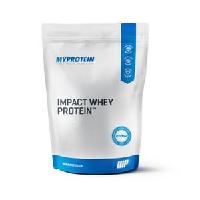 MyProtein.com has a deal for 16.5lb (3 x 5.5lb) Impact Whey Protein + 0.5lb Creatine Monohydrate for $72 when you add 3 x 5.5lb bags of Impact Whey to Basket and apply offer code: CREA165. Creatine is automatically added to basket and Shipping is free.
Directions:
Add 3 x 5.5lb Impact Whey Protein to your cart (All Flavors)
Apply offer code CREA165
0.5lb Creatine Monohydrate will auto add to basket
Total will now be $72 + Free Shipping
Note, flavors of whey are selected through the drop-down menu.