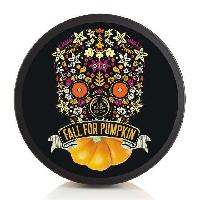 Use code 5SEASONAL (type in, for some reason copy and paste does not work) to drop the in cart price on select 6.7oz Body Butters to $5. Shipping is free $25+, choose free shipping from the dropdown box once you hit the $25 threshold. Offer ends 10/18/18
Vanilla Pumpkin $5
Berry Bonbon $5
Vanilla Marshmallow $5
Note: It seems like Peppermint Candy Cane Should also be included in this promotion but at the time of this posting it is not. I have contacted the company and they said they are trying to fix it?