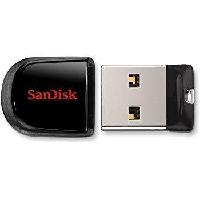 https://www.amazon.com/gp/product…UTF8&psc=1
Lowest price ever on this according to CCC.
Also available: 16gb version for $4.49 and 64gb for $14.99
Yes, it's USB 2. But it's also extremely small, so if that's a factor for you and speed isn't the biggest concern in the world, this seems like a decent deal.
I was also able to get the $1 digital credit for choosing no-rush shipping.