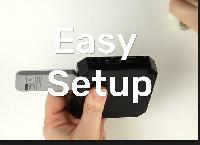 So far so good, I'm ditching the cloud dependent smartthings in favor of this. Love that I can use both hubs as I transition over to the fully local control Hubitat. Most all my ST devices are working in Hubitat without issue. I can see my Hubitat devices in the ST app,in the meantime to give me some comfort as I move 50+ devices over
Usually this is $149.00 and I think 99 is a great deal. Hub has backup and restore config, on your local machine and on cloud. Smartphone access is via a HTTPS cloud link and a dashboard. Mobile app is coming out, so says the company
https://hubitat.com/
https://youtu.be/o0yuoH4y_u4?