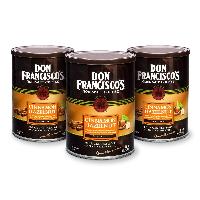 Amazon has Don Francisco's Cinnamon Hazelnut Flavored Coffee, 12-Ounce Can (3-Count) $11.22 when you clip $3 off coupon with S/S
About the product
Like a spicy dessert, this satisfying cup of coffee has a nutty flavor and a sweet scent of cinnamon.
Naturally and artificially flavored coffee made with 100% premium Arabica coffee beans.
Our canned coffee is packaged to guarantee outstanding quality.
Committed to providing premium coffee with a greener coffee footprint through sustainable practices.
We are fortunate to have extraordinary and consistent access to the finest coffee from Central and South America, through Southeast Asia and East Africa.