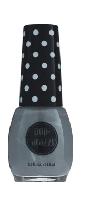 Be sure you are logged into your account. Use code SAVE30OCT18 for 30% off regular price items + receive free shipping. You may pay with ECB, your new ECB's will appear after your order has shipped, which has been the next day for me recently. Some of these orders will also add onto your current Beauty Club [ cvs.com] balance.
Pop-arazzi Nail Polish add 2 to cart – $4.19 Receive $4 ECB
Luden's Wild Cherry Cough Drops add 2 to cart – $2.99 after 75/2 digital coupon Receive $3 ECB
Clairol Nice'n Easy $8.49 add 2 to cart – $8.38 after $5/2 digital coupon Receive $4 ECB
NOTE: each offer above is a limit of 1 per member, if you have done the deal in store already this week you will not receive the ECB.