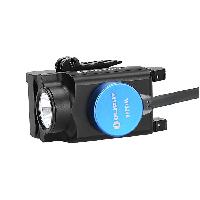 Olight PL-MINI Valkyrie 2 – $62.99 – OLIGHT EBAY STORE & olightstore.com
https://www.ebay.com/itm/163491612289
From the ad:
The first rechargeable weaponlight to fit ALL of your
rail-equipped pistols!
The brand new 600 lumen PL-Mini 2 features a modular rail that can move freely to
custom fit your specific firearm. Compatibility ranges from full size firearms like the
Glock 17 all the way to tiny subcompacts like the Taurus G2C or Springfield XDS
MOD.2.
Available in Black and Desert Tan.
GET YOURS NOW 30% OFF ON OLIGHT EBAY SHOP
Today's price: $62.99, Tomorrow's price: $89.99
**MONDAY JAN. 28th ONLY**
It appears it is also the same price @ the olight site itself: https://www.olightstore.com/flash-sale
I have one of their other weapon lights and it is decent. It isn't an M6X or TLR-1 but it should get the job done on a house piece.