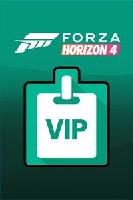 Forza Horizon 4 VIP Membership
$9.99
with your Xbox Live Gold membership
(Sign in to see your price)
50% off for a limited time
https://www.microsoft.com/en-us/p…b6d169l62c
Forza Horizon 4 VIP Membership features more exclusive rewards than ever before. VIPs receive 3 Exclusive Forza Edition cars, VIP Crown Flair, VIP Vanity Items, VIP Emote and Car Horn, Free Player House, 2x Credit race rewards, weekly bonus Super Wheelspins, and more.
.