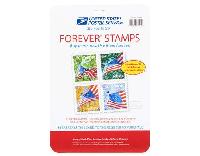 Pick one of these Quaker products and add it to your cart.
https://www.boxed.com/m/quakersummer2019
Use code QUAKER.
Here's the stamps:
https://www.boxed.com/product/227…-100-count
You can only buy one set of stamps and the maximum savings for the discount code is $30. It's quite a good deal, as you almost get the Quaker product for free after the stamps discount.