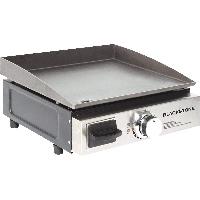 $75 – 20% in cart discount – 10% unique code when you sign up with a new emails (bottom of page [dickssportinggoods.com], comes instantly) = $54 + applicable tax. Choose free shipping or in store pick up if available.
https://www.dickssportinggoods.co…bltpgrdcfp
This is an extension /modification of another $180 Blackstone 36" griddle /Dicks Sporting Goods front page thread
I was going for that unit, but ended up picking the table top one as it fits my need better.