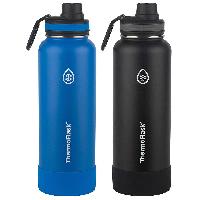 $19.99 online / $17.99 in store
https://www.costco.com/Thermoflas…88920.html
beats hydroflask in performance at 1/4 the price.
Tip: noticed some bottles are flimsy where outer wall can be squeezed fairly easily with light pressure. other bottles are tougher to squeeze the outer wall.. i chose latter and they are actually heavier…yes weighed them on the scale.