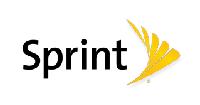 Offer details from Sprint:
Trade And Save On The New iPhone
Get iPhone 11 for as low as $0/mo. and save on the iPhone 11 Pro and iPhone 11 Pro Max when you trade in select phones in ANY condition.
iPhone 11 64GB $0/mo. iPhone 11 Pro 64GB $12.50/mo. or iPhone 11 Pro Max 64GB $16.67/mo. after $29.17/mo. credit, applied within 2 bills. Reqs. unlocked eligible trade-in, 18-mo. lease, new line activ., and approved credit. If you cancel early, remaining balance due. Excludes tax. Eligible trade-in phones: iPhone 7, iPhone 7+, iPhone 8, iPhone 8+, iPhone X, iPhone XR, iPhone XS, iPhone XS Max, Samsung Galaxy S9, Samsung Galaxy S9+, Samsung Galaxy Note9, Samsung Galaxy S10e, Samsung Galaxy S10, Samsung Galaxy S10 5G, Samsung Galaxy S10+, Google Pixel 3, Google Pixel 3 XL, Google Pixel 3a, Google Pixel 3a XL, LG G8, LG V40 and LG V50.
Trade-in details from Sprint:

You'll get a return kit with your order.
Make sure to unlock your phone, turn off "Find my iPhone," clear all data and turn it off before returning.
Once you activate your new phone, you will have 30 days to return your trade-in phone in any condition. Customer must own trade in device.
Your credit will be applied as soon as we receive your phone.

This is a good deal for those living in good Sprint coverage/network areas. You can trade in the above mentioned smartphones in any condition (defective, won't turn on, cracked, bent, water damaged, acid damaged, missing screen, missing internal parts/components, covered in poop, etc.) for $525 (in the form of 18 monthly bill credits) towards any iPhone 11, iPhone 11 Pro, or iPhone 11 Pro Max with the Sprint Flex lease as long as the trade-in IMEI/ESN is not blacklisted/flagged (such as stolen, unpaid balance, etc.) and is not locked. You can check the IMEI/ESN by doing a mock order on sprint.com.
For those not familiar with Sprint Flex lease, here is a sample calculation. For instance, in this offer, you can trade in a defective iPhone 7 with a clean IMEI/ESN (unlocked and fully paid) for an iPhone 11 64GB with the following options after 18 months (at the end of the Sprint Flex lease):
1. Return the iPhone 11:
You pay $0 x 18 months = $0.
2. Keep/own the iPhone 11:
You pay either (A) $175 in one payment or (B) $175 in 6 monthly payments, that is $29.17 x 6 months.
For option 2, you have to inform Sprint that you want to buy out the iPhone 11 after 18 months or Sprint will assume you want to continue leasing the iPhone 11 for $29.17/mo (which I don't recommend).
See below for more info on Sprint Flex lease:
https://www.sprint.com/en/support…lease.html
Free Next Day shipping and free activation fee. The end date for this trade-in offer is currently unknown. I am guessing it could end on 9/20, which is the release date of iPhone 11. I or the SD deal editor will update this thread if it is extended beyond 9/20.
Now, go find yourself some cheap, defective smartphones for trade ins. Go go go !!!