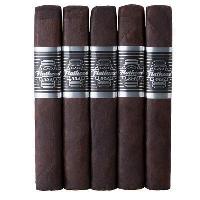 Go to http://www.cigarmonster.com, scroll down to the bottom of the page and click the "BUT WAIT… LOAD MORE" button.
After the list refreshes you will find the CAO Flathead V554 Camshaft 5 Pack in the list for $12.98. Add it to your cart. Then click the cart at the top then check out.
Then in the promo code box on the right enter SEPTFREESHIP for free shipping. After tax in Iowa it was $13.76 for me. Currently it looks like these sticks are going for ~$30-40 at other sites I've seen and they seem to be a fairly well rated series of cigars.
Hope you fella brothers and sisters of the leaf can enjoy this one!