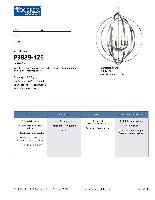 First post so please be gentle….
Just found this on the Lowe's website while looking at another slickdeal. When you add to cart it shows a price of $24.99. It says that it is available for truck delivery for an extra cost of $79. Showed 1 in stock at my local store so I scooped it up and my total was $24.99 out the door. Total with truck delivery would have been $103.99 There is another link for the same/similar chandelier showing $469.98. Not sure what the difference is…
https://www.lowes.com/pd/Progress…r/50308445
Brickseek link
https://brickseek.com/lowes-inven…u=50308445
Ends 10/11/2019.