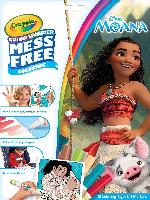 This was a front page deal back on 9/9 but went out of stock… it's now back in stock at the same price. Figured I'd share since I'm sure some didn't get in on the last one.
Crayola Color Wonder Moana Coloring Book Pages & Markers $3.50 – Amazon
Free shipping with prime
Montana coloring kit:

18 Montana coloring pages
5 color Wonder markers.