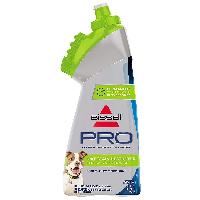 Clip the 25% coupon and use Subscribe and Save at Checkout

Bissell Pro Oxy Stain Destroyer Pet with Brush Head Cleaner $4.19 5% or $3.59 10%

Permanent stain removal in 30 seconds. 2 in 1 cleaner includes built-in rinseable brush
Instantly and permanently removes tough stains like tracked-in dirt, grass, mud, blood, pet stains and more!
Eliminates tough pet odors and discourages pets from resoiling
Safe for kids and pets when used as directed
Oxy stain destroyer formula starts working on contact to mobilize, lift, and penetrate the stain at the source to remove stains in 30 seconds.