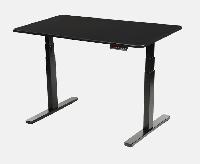 Normally $350, the desk is going for $250. Quality, electric, sit/stand desks tend to go for ~$450.
https://drop.com/buy/drop-lift-2-…stand-desk
Description from their site: This desk features dual motors with a three-stage telescoping frame for faster and quieter operation. It has four built-in memory heights. A sturdy steel frame. Multiple styles available. Holds up to 256 pounds. Can be height adjusted 26 inches. Shipping included in price.