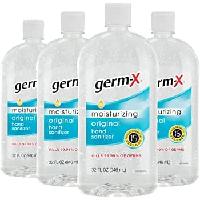 I looked and didn't see a current thread for this item. This deal was available most recently . It's back in stock a the lower price now after it had risen to around $24.
Germ-X Hand Sanitizer at Amazon (32 ounce pack of 4)
Final price is $17.99 if you have Prime.
Limit appears to be 2.