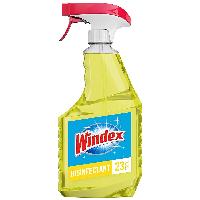 In stock and (for me) was same-day shipping. $3.48 and free shipping with PRIME. Cheaper with Subscribe and Save.
Mostly posting because it is IN STOCK, and also because it's a few cents cheaper than previously posted ($3.48 vs $3.77).
Windex Multi-Surface Cleaner and Disinfectant Spray
Kills viruses so should be good for COVID.
This is NOT just a Window cleaner.