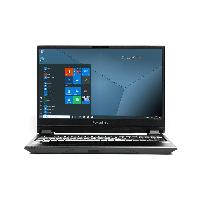 https://www.microcenter.com/produ…er—black
Absolutely excellent deal for the price. Clevo PB51DF2 chassis, outperforms all other laptop 2070 Supers except Alienware Area 51M which is far more expensive.
Also I should note that competitors will have the i7-10750H which has 6 cores instead of the 8 core 10875H PowerSpec has in the laptop while being cheaper. The 10875H will be far more future proof as the PS5 and Xbox Series X both have 8 core processors.