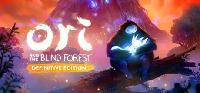 Steam has Ori franchise PC digital downloads on sale listed below.
Note there are no additional savings for purchasing the bundles: each item in the bundles can be purchased separately for the listed prices. Sales are part of the 2020 Steam Winter Sale, which ends January 5, 10am PT.
Microsoft Store also has the same games on sale for the same prices. Sales end January 3.