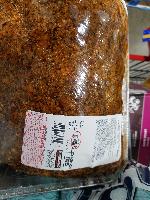 https://www.costco.com/warehouse-locations
Hello all,
Was just at Costco and saw their Prime Rib Roasts. They didn't have the price posted up above, but I checked the package and it was $6.35/lb. Likely they're clearancing them since they have a sell by date of 01/05/21, at least at the Costco @ 99 in Fresno, CA. That means that it'll probably only be available for the next few days. YMMV depending on your location.
I paid $5/lb for a full rib roast in a vacuum bag at the supermarket, so $6.35/lb ready to cook is pretty great.