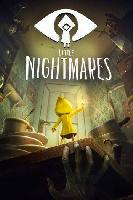 eneba.com has Steam Games sale.
Service fees apply. Use the discount code LILNIGHTYFT2CHAINZ to set the following end-prices for the following items (including coupon and fees):
Little Nightmares 2 $22.99
Little Nightmares 2 Deluxe Edition $32.59
Little Nightmares $2.07
Little Nightmares Complete Edition $5.33
Make sure you are selecting the cheapest seller from the list.
Code valid till Feb 25th 00:00 PST.