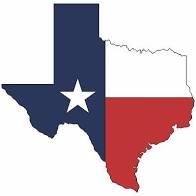 After a scary winter, the state of Texas is offering a Sales Tax Holiday this weekend (Apr 24th-25th) on select Emergency Preparation Supplies. <== CLICK HERE FOR ALL INFO
The holiday begins at 12:01 a.m. on Saturday, April 24, and ends at midnight on Monday, April 26.
Included items:
Less than $3000
Less than $300

Emergency ladders
Hurricane shutters

Less than $75

Axes
Batteries, single or multipack (AAA cell, AA cell, C cell, D cell, 6 volt or 9 volt)
Can openers – nonelectric
Carbon monoxide detectors
Coolers and ice chests for food storage – nonelectric
Fire extinguishers
First aid kits
Fuel containers
Ground anchor systems and tie-down kits
Hatchets
Ice products – reusable and artificial
Light sources – portable self-powered (including battery operated)
Examples of items include: candles, flashlights and lanterns
Mobile telephone batteries and mobile telephone chargers
Radios – portable self-powered (including battery operated) – includes two-way and weather band radios
Smoke detectors
Tarps and other plastic sheeting
Sales Tax Holiday Refund Requests
Purchasers can buy certain emergency preparation supplies tax free during the annual Texas Emergency Supplies Sales Tax Holiday. If you pay sales tax on these items during the sales tax holiday, you can ask the seller for a refund of the tax paid. The seller can either grant the refund or provide their customer withForm 00-985, Assignment of Right to Refund (PDF) that allows the purchaser to file the refund claim directly with the Comptroller's office.
Should you have additional questions about refund requests, please contact us at 800-531-5441, ext. 34545, or visit our Sales Tax Refunds web page for further details on filing a refund claim.
For more information, contact us at Tax Help , or call 1-800-252-5555.