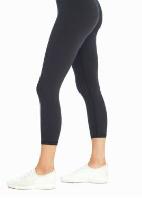 Marika.com has Marika Women's Leggings (various styles & colors) on sale 3 for $39 (discount applies in cart). Shipping is free.
Note: Availability & size may vary. All purchases are final sale. Leggings are $13 when you buy 3 and must be purchased in quantities of 3 to receive discount in cart, you may mix & match.
Deal Instructions:
Select your choice of three (prices after discount applied in cart, You may mix & match):
Add items to cart (discount will show in cart)
Price will be $39 for 3 leggings ($13 each) + Free Shipping
About this deal:
My research indicates that the Marika Women's Leggings start from $24.99 when bought individually, 3 for $39 ($13 each) is (47.97% Savings) from starting price.