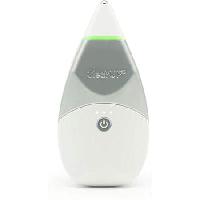 Current deal on Amazon Regularly $149
ClearUP® Sinus Pain Relief is to be used for the temporary relief of sinus pain associated with allergic rhinitis and moderate to severe congestion due to colds, flu and allergic rhinitis.
ClearUP® uses gentle microcurrents to stimulate the nerves underlying the cheek, nose and brow bone. The device detects the optimal treatment points and emits microcurrent waveforms demonstrated to relieve sinus pain and congestion.
Clinical research reveals that a single 5-minute treatment lasts up to 6 hours. Users report a reduction in the severity of symptom occurrence with regular use.