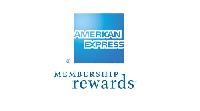 Redeem your promotional discount in 3 easy steps
"Activate now" = https://www.amazon.com/b?node=20906611011
Click on the "Activate now" button to activate this promotion and apply points to your next order. You MUST click on the button to receive the promotion credit
Shop eligible products
Add one or more of eligible products sold & shipped by Amazon.com to your shopping cart. Promotion can be redeemed on multiple purchases. Total discount available is $60.
Use Membership Rewards points at checkout
Membership Rewards points will be temporarily set as your payment method at checkout. To redeem this offer, you must use Membership Rewards points for at least a portion of your order.