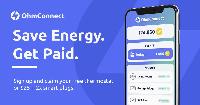 As an existing OhmConnect user I was able to order a new Google Nest thermostat ("snow" model) by redeeming Ohm "Watts" (you get "Watts" when saving energy during peak hours). Price was equivalent of $17 ($20 minus 15% bonus) with platinum status, which you get by having an energy savings "streak" of Ohm hour events.
We have been users for a few years and made hundreds by doing almost nothing. By connecting our Nest and smart plugs we are making even more then without. Opting out is always possible.
Ohmconnect gets paid by the California energy utilities like PG&E for enticing households to reduce electricity usage during peak hours. This way the utilities can avoid firing up so called peaker plants, and the considerable savings are then shared with the Ohmconnect users.
Limited time offer: we're giving away up to 1 million free thermostats (or $25 cash and 2 smart plugs) to new customers to make energy saving easy.

What is OhmConnect?
Our free service rewards you for saving energy when it matters most. Join our community today and help prevent California blackouts.
Let's do our part in helping end California blackouts and start saving energy when it matters most. How? It all starts with an OhmHour. What's an OhmHour, you might be wondering? In short: The OhmHour is where the magic happens .
It's a brief window of time, usually on weeknight evenings for about an hour a week during which we ask our users to save energy.
This is how you can participate and start saving:
CONNECT YOUR UTILITY
We connect you securely with your power company. Be sure to have your utility bill handy or be ready to log in to your online utility account. Our service is free, does not change your utility plan, and you can opt out at any time.
GET YOUR FREE OFFER
We'll send you a free smart thermostat (or, if you choose, $25 cash and two smart plugs). Connect that thermostat (or smart plugs) to your OhmConnect account to participate.
SAVE ENERGY & GET REWARDED
We'll send you notifications when the grid is struggling (called OhmHours or AutoOhms). Save energy during those times to help California avoid blackouts –and be rewarded with cash and prizes to boot!
PG&E, SCE and SDG&E electric service customers are eligible, if not enrolled in a demand response program. A smart device is not required to participate with OhmConnect.
*Offer valid from May 19, 2021 to September 30, 2021. Sign up for OhmConnect, connect your utility account, and become an active customer to be eligible to receive a free smart thermostat or other smart device. You must satisfy all conditions for eligibility (including connecting your new smart device to OhmConnect within 30 days of delivery), or you will be charged the purchase price for your selected smart device, which ranges from $19.99 to $169.99 MSRP. Limit one offer per participating household. Available to new OhmConnect customers only. If you choose to receive a Google Nest thermostat, you must also agree to Google's Rush Hour Rewards Terms & Conditions. Cannot be combined with other offers. OhmConnect reserves the right to cancel the offer at any time. Terms and conditions apply.
https://www.ohmconnect.com/endcab…ablackouts