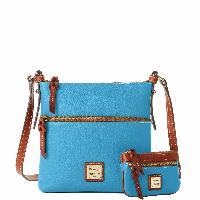 ILoveDooney.com via Ebay.com has Select Bags on Sale. Shipping is free.
Also on ilovedooney.com w/ code SALEAWAY. Shipping is free on orders over $99
about this deal:
For the Pebble Grain Letter Carrier + Small Coin Case, the small coin case alone on Dooney.com is $51. for Letter Carrier + Coin Case was for $116.62.