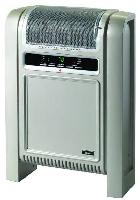 PSA: I messed up. I did not realize I was not supposed to put Price Mistake in the Title. It has been changed!!! Sorry!!!
I live in Ohio and know in a couple of months old man winter is going to be knocking on my door. Was in the market for a nice little space heater to help my old furnace for my 2/3 finished basement, living room & master bedroom. While doing a ton of reviews on various heaters I finally came across the heater I decided to pull the trigger on.
I decided on the Lasko 758000 model because of all of the good reviews on this heater. Almost every place I priced it was around $90+. Then through more random price searching, I found a link to a description that was actually wrong.
Walmart description title page says 175 sq. ft. heater. The Lasko 758000 model is actually a 300 sq. ft. heater, but the item number matched the 758000 model, so I took a gamble and ordered three hoping I would indeed get the 758000 model. Well, winner winner chicken dinner, they all showed up today and I received the 758000 model that most other websites have around $90. So I think this may be a price mistake on Walmart's end, because they are shipping the 758000 model.
If you look at reviews you will see that a lot of people are actually saying this heater has the capability to actually heat more than 300 sq. ft.
Reviews for this from a couple websites.
Amazon 4.6 out of 5 from 577 reviews
Homedepot 4.7 out of 5 from 55 reviews

Walmart Link (on some browsers it is saying out of stock, click on compare all sellers and you should still be able to order it for now through Walmart)
https://www.walmart.com/ip/Lasko-…lsrc=aw.ds
Good luck if you are in need of a heater!