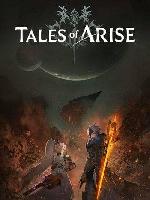 Eneba.com has Tales of Arise [PC] for $47.99 [Instant e-delivery]
Follow the instructions below to get the discounted price of $47.99
Service fees apply. Use the indicated discount codes to reach the following prices (after coupon and service fees).
1. Click "Buy Now"
2. Go to cart
3. Apply discount code: TALESPROMO
4. Select payment method PayPal or Credit Card (Service fees will be applied here)
5. Proceed to checkout with end-price of $47.99
*Price is subject to change by a few cents due to currency exchange rate volatility
*The discount code TALESPROMO also works on the Ultimate ($70.88 end-price) and Deluxe ($62.02) editions.